Accomodation & Dining
Dartmoor Hotel/Motel – motel accommodation and bistro/bar dining.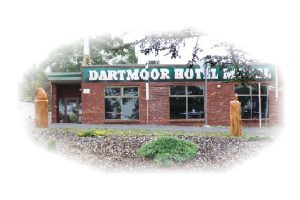 Platypus Cafe (Waterfall Gardens) – meals (lic), snacks, coffee and cake.
Dartmoor General Store – take-away food and coffee shop.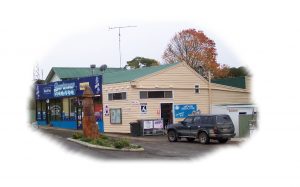 Fort O'Hare Campground – free camping with BBQs, tables, bush toilet (flush toilets available at the Dartmoor Memorial Hall), fireplaces, swimming hole and canoe launching – large area accepts all sizes of RVs and caravans – pet friendly.
In the area
Winnap General Store – take-away food
Digby Hotel/General Store – counter meals
Nelson Hotel – accommodation and meals